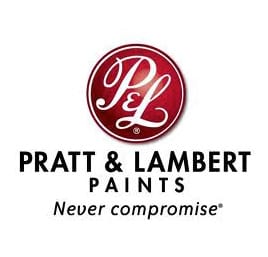 Texas Paint & Wallpaper is proud to announce that we have added the distinction of the high-quality paint coatings from Pratt & Lambert® Paints.
The new addition of Pratt & Lambert paint coatings is in keeping with Texas Paint & Wallpaper's long-standing tradition of providing the best customer service, the finest paint coatings available, the solid professional experience that we have been known for – Since 1947, and the product knowledge that will guide our customers regardless of their level of expertise.
Pratt & Lambert® Paints award-winning line of coatings, primers and industrial coatings are easily recognized by Homeowners, Designers, Architects and professional paint Contractors alike. At every user level — these high-quality paint coatings provide ease of application, beauty and long-lasting results.
It is our continual goal, at Texas Paint, to provide each of our valued customers with the choice of paint coatings that fit their decorating needs. The paint you choose should provide constant protection for your property and equipment. In today's economy it should also be easy on the budget, and of course it must be concerned with what is desired the most from a paint coating… quality & beauty!
Pratt & Lambert® is the industry's prestige paint brand that provides confidence for homeowners, paint contractors, designers and architects to choose when striving to meet projects' protection and decorative goals. Pratt & Lambert® allows the confident, demanding and creative person to achieve his or her own unique and personal decorating vision.
Contractors use Pratt & Lambert® products because their reputation is attached to their work. Pratt & Lambert® enhances their reputation long after they've proceeded to the next job.