To show our gratitude to our loyal contractors and their businesses, Benjamin Moore offers Contractor Rewards™*, our FREE rewards program (Click HERE).  Open to all contractors, this program awards points for your purchases of Benjamin Moore and its family of brands including paints, stains and specialty coatings. Once enrolled in Contractor Rewards, your points can be redeemed for valuable merchandise for yourself, employees or your business. In addition, membership gives you access to exclusive offers including sweepstakes giveaways, and bonus points for special product promotions.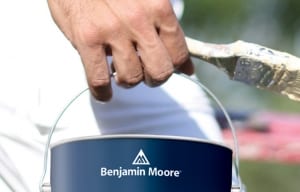 Using Contractor Rewards is Easy:
-Enroll for FREE at ContractorRewards.com or call toll free 1-877-286-7064
-Buy paints, stains and specialty coatings: they're all eligible for points
-Set up a DELEGATE
3 Ways To Submit Invoices Quicker To Contractor Rewards:
Setup the Auto Forward Feature:Set up an email address you want to automatically forward to the invoice@ContractorRewards.com address.
Use your mobile phone: Take images of your invoices with your phone, then from your Contractor Rewards account, click CAPTURE, select your invoice images and select "UPLOAD."
Submit purchase receipts or invoices via Mobile, Desktop or Email: Under the "Settings" tab on your www.ContractorRewards.com account, select "ADD" and enter the contact information of the person you select to enter invoices on your account's behalf and hit "SAVE."
For more information on Contractor Rewards, contact: contractorsupport@ContractorRewards.com or 1-877-286-7064.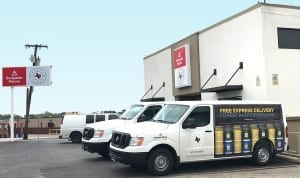 Texas Paint offers commercial Texas Painting contractors great pricing on equipment and free delivery of all our products. We also carry a full line of Benjamin Moore industrial and special products designed with your needs in mind. For over 70 years, the Texas Paint & Wallpaper family and Benjamin Moore® have provided top quality paint and supplies for Professional Paint Contractors, Interior Designers, and Homeowners throughout the Dallas-Fort Worth Area. In addition to our five (5) retail locations, we now offer Pro-Distribution Centers specializing in expedited delivery and contractor solutions. All of our locations offer Benjamin Moore® Premium Paints and Supplies at competitive prices.
Keep Your Painters Painting
We Deliver Paint & Supplies, Training & Product Expertise, and Problem Solving Solutions. We Offer FREE Express Delivery and Experienced Contract Assistance for your projects. Our Delivery services is available for Dallas, Ft. Worth, Grapevine and Plano for orders placed between 7am and 3:30pm Monday through Friday. We will get it to your job site from your order to out the door within 2 hours.
What to save 20% on your next 3 orders?
Go To our Pro-Delivery Page HERE and Fill out this form to learn how and save on your first three orders.
Texas Paint has been in business since 1947 and is an independent dealer of Benjamin Moore Paints and Finishes. Our trained specialists are available to assist you in selecting paint and supplies for your home or business.
We have 6 locations across the area in North Dallas, Downtown Dallas, Plano, Park Cities, Grapevine Mills and Fort Worth for your convenience, to serve you.