Quality Blinds Will Save You Money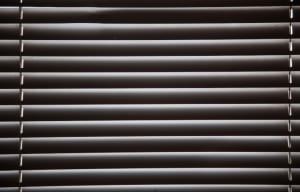 We are in the middle of summer and the heat and the humidity are on. If you are from Texas, you know these conditions will stick with us for a while. One of the best ways to keep the heat out of your house, is to install good blinds and shutters. When getting new blinds, keep in mind that not all blinds are designed equal. We have a very specific climate here in the South, and your blinds need to be able to handle these conditions. Window treatments need to be able to block out a lot of hot summer sunlight, keep out the cold when it does get chilly, and withstand our humid conditions.
What You Need To Know
Over time, you may have seen larger horizontal window blinds starting to sag in  the middle. Usually that means they were not built to withstand our humidity. Sagging blinds are not only an eyesore, but repeatedly raising and lowering the blinds puts extra stress on the cords and pulleys.
What Graber Blinds Can Do For You
If you are thinking about changing your window coverings, make sure they are made to for our specific needs. Graber blinds might be the window coverings that provide the protection you need. Graber window treatments offer very high UV protection. Besides protecting your home from our  humidity, they are also built to withstand these humid conditions. They are highly customize-able and can be designed to match your home's decor as they are available in different colors finishes and fabrics. They can be build in different shapes to fit your windows and doors perfectly and they come with a limited lifetime warranty.
Ask The Experts
Texas Paint has a wide range of window treatment options including Graber. We offer a variety of choices in light control and privacy and can give you unlimited styles and color combinations. Our certified window covering experts can help you select the right type of window treatment for your needs. Come and see us for your free, no-obligation estimate.  For more information visit: https://texaspaint.com/window-coverings/
Texas Paint has been in business since 1947 and is an independent dealer of Benjamin Moore Paints and Finishes. Our trained specialists are available to assist you in selecting paint and supplies for your home or business.
We have 6 locations across the area in North Dallas, Downtown Dallas, Plano, Park Cities, Grapevine Mills and Fort Worth for your convenience, to serve you.