Brick Painting Tips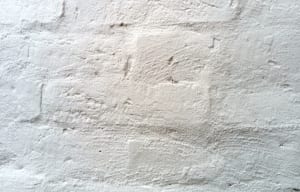 Are you tired of your weathered exterior brick wall? A paint job could do the trick. As a matter of fact, painted bricks can look great. However, there are a few things you need to know before you get started.
What You Need To Know
If your exterior bricks are chipping, falling apart or molding, you may not want to apply paint to the bricks. Paint could make the problems worse because paint tends to block the bricks' pores. If there is already moisture in your bricks, it won't be able to evaporate. Your bricks need to be completely dry before you can paint them. The white sometimes grayish tint you may find on older bricks is called efflorescence. It is a residue of salts that tends to come from moisture in your brick. You will have to clean the efflorescence off your bricks using water and a brush. Then, before applying paint to your brick wall, you must clean the area thoroughly with soapy water. Let the wall dry for at least 24 hours. Make sure to repair cracks with acrylic caulk. Once you have completed all of the prep work, you will have to prime the wall.
Benjamin Moore Paint For Your Brick Wall
Benjamin Moore recommends Aura Waterborne Exterior Paint for brick surfaces. Before applying the paint to your brick wall, make sure to use Super Spec Masonry 100% Acrylic  Sealer to prime your wall. The product will penetrate and seal new or previously painted masonry surfaces including brick. It also reduces the porosity of the surface which will prevent moisture to get into the wall.  After you have primed your wall, you will most likely need one or two coats of Aura Waterborne Exterior Paint to finish the job. If you have any questions, stop by one of our stores or visit: https://texaspaint.com/
Texas Paint has been in business since 1947 and is an independent dealer of Benjamin Moore Paints and Finishes. Our trained specialists are available to assist you in selecting paint and supplies for your home or business.
We have 8 locations across the area in North Dallas, Downtown Dallas, Plano, Park Cities, Grapevine Mills, Fort Worth, Richland Hills and Arlington for your convenience.