Why do Dallas and Plano Areas Professional Painters choose Texas Paint?

Professional Painters choose Texas Paint in the Dallas and Plano areas because their reputations are dependent upon the highest quality materials to complete a job well done. Texas Paint sells Benjamin Moore paints, which have surpassed rigorous industry standards to bring the finest products to the marketplace, including a full line of Benjamin Moore industrial and specialty products designed with the painting contractors needs in mind. Benjamin Moore also provides continuing education to painting contractors so that they can stay up-to-date with color theory, new products, and the like, as well as offering painting contractors a special rewards program called Contractor Rewards (TM). This rewards program awards points for purchases of Benjamin Moore, as well as its family of product brands, including paints, stains, and other specialty coatings.
Color Match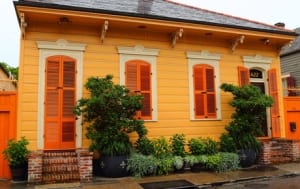 Texas Paint offers expert color matching services where we can match any color from any paint brand your client may request. Also, Benjamin Moore created a Job Cost Estimator tool in order to assist painting contractors in increasing their bottom line. The Painting Cost Estimator is a tool that has been designed to help the residential painting contractor provide an accurate quote based on actual costs and desired profit. In today's competitive business environment, it is imperative to factor in your actual fixed and variable costs, such as overhead, labor, equipment, and supplies. It calculates an accurate quantifier with which to give your client a quote in a customizable letter, which makes a business of any size look even more professional and able to compete in the marketplace by increasing their bottom line.
Texas Paint
Texas Paint has been in business since 1947. Our trained specialists are available to assist you in selecting paint and supplies for your business. We provide paint, supplies, and equipment to both Professional Painters and Home Owners. We have 4 locations across the Dallas and Plano areas, for your convenience, to serve you.